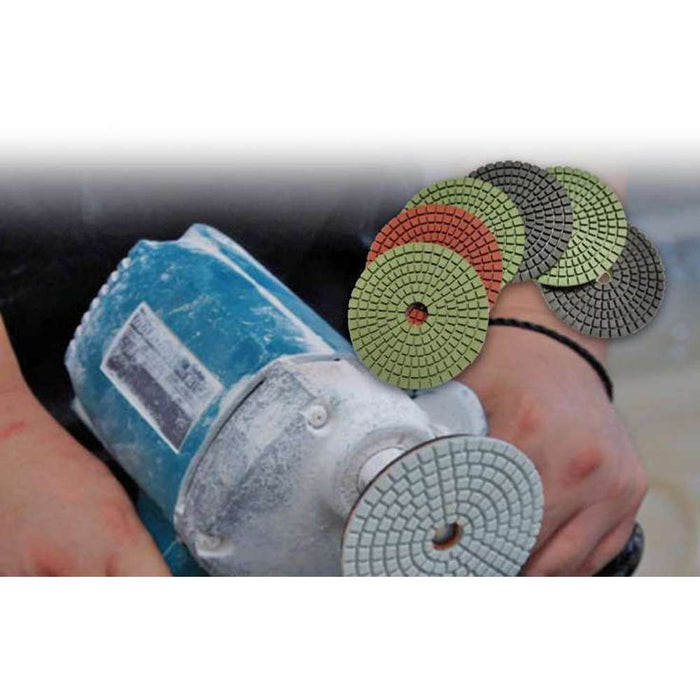 Diamond Polishing Pad 100mm G100
Original price
$0.00
-
Original price
$0.00
Description

Pad is made with high-quality diamonds that provide a consistent and even polish, ensuring a smooth and flawless finish.

Polishing pad is designed to work with a range of surfaces, including stone, concrete, marble, granite, and more.

G100 grit size is perfect for fine polishing, removing any remaining scratches and producing a high-gloss finish.

Pad is intended for use with water to lubricate and cool the pad, as well as to keep the stone surface wet and avoid dust formation.

Get a stunning shine every time with Tolsen's Diamond Polishing Pad 100mm G100 - the perfect tool for achieving a professional-grade finish on a range of surfaces.
Dimensions

Height-0.04

Length-0.04

Weight-0.33
Availability:
in stock, ready to be shipped