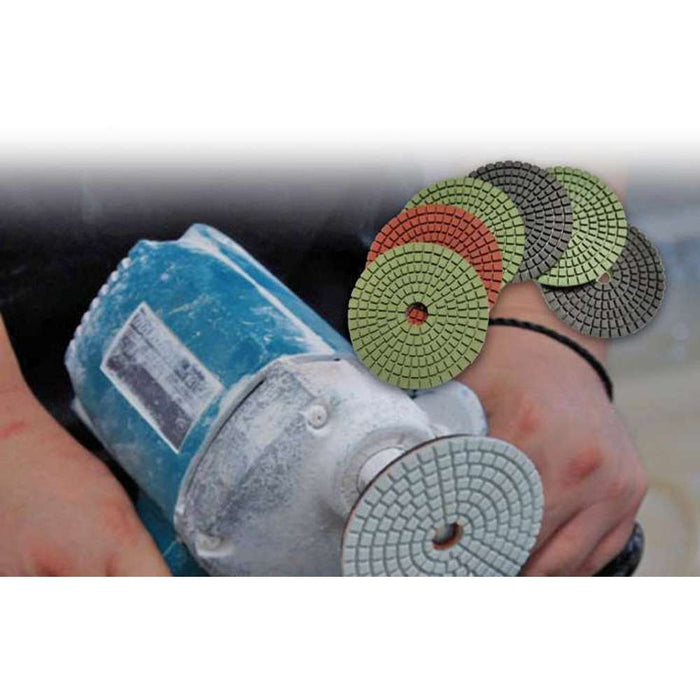 Diamond Polishing Pad 100mm G300
Original price
$0.00
-
Original price
$0.00
Description

Pad is made with high-quality diamond grits that are specifically chosen for their ability to deliver exceptional polishing results on a variety of stone surfaces.

Pad measures 100mm in diameter, making it suitable for use on various stone surfaces, such as countertops, floors, and walls.

G300 rating indicates that the pad is finely graded and designed for achieving a high level of polish on stone surfaces. This rating is ideal for use after using coarser pads, such as G200.

Pad is intended for use with water to lubricate and cool the pad, as well as to keep the stone surface wet and avoid dust formation.

Experience a new level of polish with our Diamond Polishing Pad 100mm G300 - designed with the finest diamond grits for superior polishing and a flawless finish every time!
Dimensions

Height-0.04

Length-0.04

Weight-0.33
Availability:
in stock, ready to be shipped