Vinod Patel Group is a conglomerate of retail and manufacturing businesses across the Asia Pacific region.
Vinod Patel Works Limited (VPWL) provides a full range of domestic and commercial cabinetry, joinery and stone related services. It specializes in renovations, restorations, resort type fit- outs, additions and tenant fit-out projects. Other services include supply and installation of lifts, escalators and air conditioners. We are the exclusive agents for Kone and BLT Elevators and Lifts. The mission of VP Works is to contribute to the success of leading organisations and individuals by delivering innovative and creative solutions which enhance their market position and deepen their relationship with customers, employees, business partners and other key stakeholders.
Ba Industries Ltd was built on the noble fundamentals of local pride and that is by being 100% locally owned, producing products that are Fijian made and keeping the people of Fiji working. BIL (Ba Industries Ltd) was the vision of Mr Vinod Patel after witnessing the catastrophe caused by Hurricane Bebe in 1973, the objective being to create products that catered for the needs of the people of Fiji with quality and reliable products that built stronger homes. With humble beginnings that started operations in a small shed in Ba, BIL has since expanded its operations into a 11,000 square foot property using state of the art machinery and employing over 80 employees. Ba Industries takes a substantial market share of more than 60% in the wire and fencing industry in Fiji and the Pacific region.
Established in 2012, MetFrame is a leading specialist manufacturer of steel roofing products, wall frames and trusses, together with galvanised pipes and tubes. Operating from manufacturing facilities in Lautoka, Metframe uses the latest design and production technology to supply both domestic and export markets. We are a successful steel manufacturing who offer world class products underpinned by the fact that we only utilise high quality materials within our automated manufacturing process. On the basis of this, we ensure that our customers receive durable and fit for purpose steel products designed and suitable for a variety of applications.
Employing over 90 staff throughout Fiji & Samoa, coupled with our extensive branch, manufacturing & distribution network, Oceania Gas is well placed to support our customers with all of their Gas requirements, no matter how unique they may be. In addition to our extensive range of high quality Gases, our wide range of Welding & Safety products ensure that our customers have a supplier who can add real value when choosing to deal with us.
Formerly known as Fiji Industries Limited was established in 1961. Pacific Cement Limited has been efficiently operating for 57 years and is Fiji's largest supplier of cement and related services. We operate fully integrated grinding cement plant with annual capacity of over 215,000 tonnes. This company is jointly owned by Fijian Holdings Limited and Vinod Patel Group.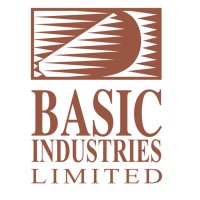 Basic Industries is a group of manufacturing business units under 3 trading brands. Standard Concrete: the largest ready-mix concrete supplier in Fiji. the operation is vertically integrated from quarry mining through to concrete pouring on construction sites. Humes: a pre-fab concrete slabs and infrastructure products manufacturer and distributor. StandardFix: Tile Adhesive manufacturing unit.
Established in 1986, Tubemakers began operating with a specialised suite of products that catered to the harsh demands of the domestic plumbing market. Over time, we have grown to become the South Pacific's most trusted manufacturer and supplier of high-quality uPVC, mPVC and Polyethylene pipes and fittings.
Vinod Patel's Dili branch was opened on 25th June 2015. This business is a hybrid of VPCL's Home & Building and Home & Living divisions, bringing a new level shopping experience to the people of Dili. This branch was opened in line with VPCL's expansion plans.