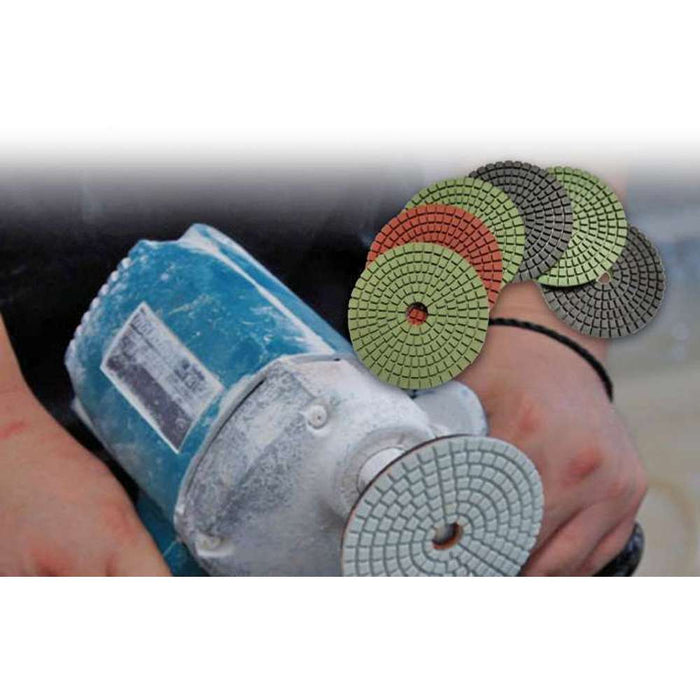 Diamond Polishing Pad 100mm G50
Original price
$0.00
-
Original price
$0.00
Description

Pad is made with high-quality diamonds that provide a consistent and even polish, ensuring a smooth and flawless finish.

Polishing pad is designed to work with a range of surfaces, including stone, concrete, marble, granite, and more.

G50 grit size is perfect for removing scratches and imperfections from surfaces, leaving them looking shiny and new.

Pad is intended for use with water to lubricate and cool the pad, as well as to keep the stone surface wet and avoid dust formation.

Transform your surfaces with ease using Tolsen's Diamond Polishing Pad 100mm G50 - the ultimate solution for achieving a flawless finish. Get your hands on our high-quality pad now!
Dimensions

Height-0.04

Length-0.04

Weight-0.33
Availability:
in stock, ready to be shipped