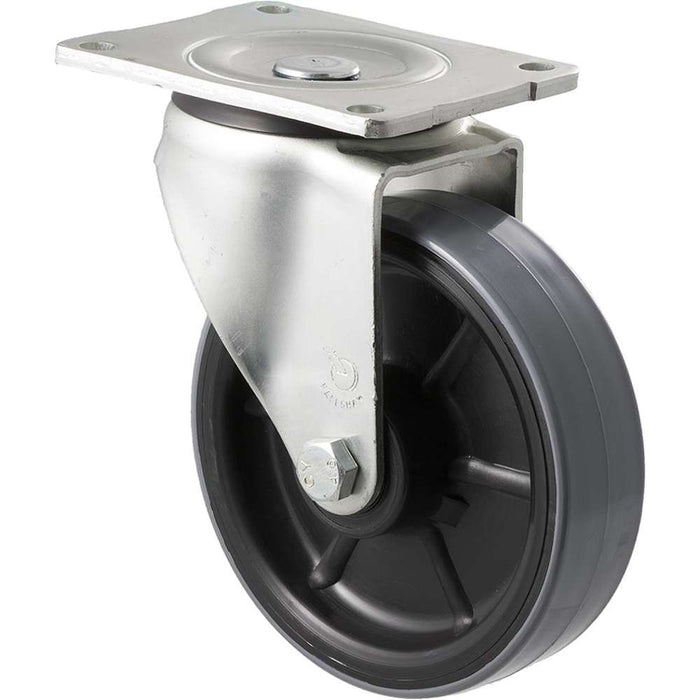 Fallshaw O-Castor 150 x 40mm PU on Nylon Roller Bearing Swivel 450kg
Original price
$0.00
-
Original price
$0.00
Description

Urethane grey wheels

Zinc plated core coat forks

With swivel function

With swivel function

The Fallshaw Castors 150mm Urethane Grey Swivel 450kg Plate Mount is perfect for heavy duty trolleys and carts that travel across hard floor surfaces. It can carry a load of up to 450kg.It is known for its superior quality and comes equipped with grey urethane wheels, which have high resilience, meaning they return to their original form after undergoing high pressure or being bent or compressed. The use of urethane wheels also reduces operating noise and wearing of mating parts, thereby increasing the overall working life of the product. The forks are zinc plated, which provides excellent resistance to corrosion and prevents hydrogen embrittlement.
Dimensions

Height-0.16

Length-0.16

Weight-0.43